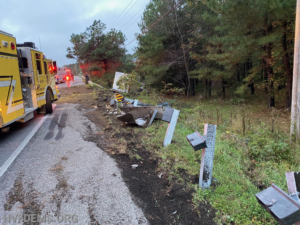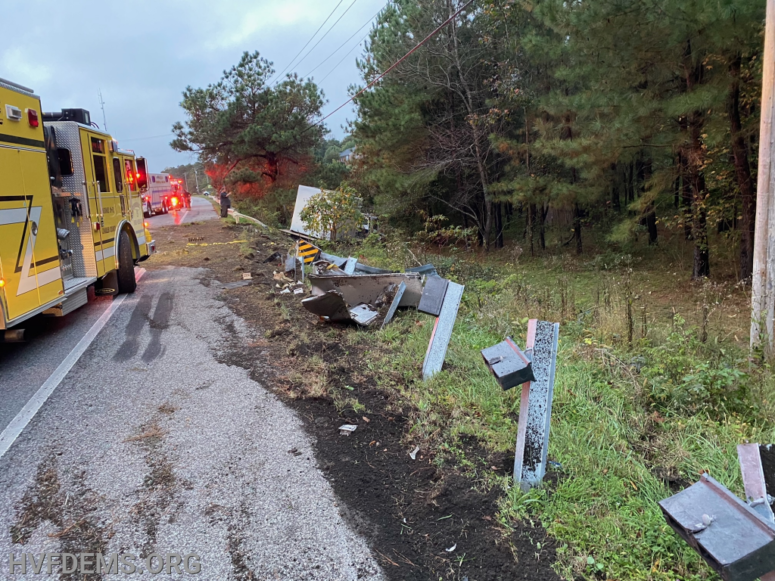 On Monday, October 26, 2020 at 5:55 p.m., firefighters from Charles, Calvert and St. Mary's County along with Hazmat Teams responded to Prince Frederick Road and Animal Shelter Road in Hughesville, for the motor vehicle collision involving a tractor trailer over a guardrail.
Benedict, Hughesville, La Plata, Mechanicsville, Prince Frederick, Waldorf and the Charles County DES Hazmat Team responded and arrived on the scene to find a tow truck off the roadway and down an embankment after going through the guard rail
A small leak was discovered in the diesel exhaust fluid tank and transmission. Firefighters set up containment for the leaking fluids. The Hazmat Team arrived and offloaded approximately 100 gallons of diesel fuel from the saddle tanks of the tow truck to prevent the tanks from rupturing during recovery efforts. The transmission fluid and diesel exhaust fluid were cleaned up by the tow company.
No injuries were reported. All units returned to service upon mitigating the leak and obtaining a care refusal form.
All photos courtesy of the Hughesville Volunteer Fire and Rescue Squad. http://www.hvfdems.org/